Working Doors (Tutorial)

Working doors on Modifiers seem to be the latest craze in the Modifiers world. Doors are not easy nor can they be done fast. This will take quite a bit of time, so read through all instructions before starting this project.
Materials:
Small hinge of some sort or plastic
Dremel (Not a must)
Coping saw with a thin 3mm detachable blade (
Details
)
Metal files
Steps:
1) Take a permanent marker and outline the door frames and all the lines that will be cut.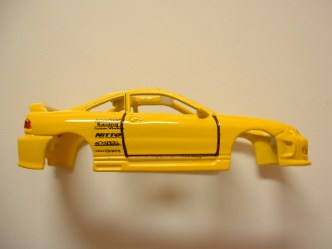 2) If you have lots of talent with the dremel and control over it then you can use it in this process, however I higly reccomend the coping saw instead to create a smaller gap between the door frame and the door. To use the coping saw you need to loosen the screws to so you can take the blade off and stick it through the side window.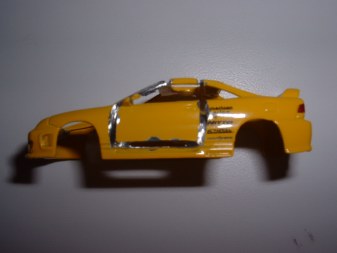 This is pretty horrible looking since I made this horrible formula:
Dremel+Rushing+Cutting out the top of the door frame=Disaster and horrible awful look. If I were you I wouldnt attempt cutting out the whole door frame.
3) After the doors have been cut up they most likely look awfuly messy. Take your metal files and sand the little burs and ruff edges off, if you dont have metal files coarse sand paper should do the job just fine.
4) Since the door is off the car put the car together. Once its together take a pencil, marker, paint, etc. to trace around the door lines so you know where to cut the interior, or, just simple mark the door panel lines on the interior.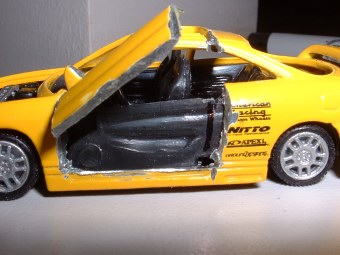 5) Use a small saw of some sort to cut the interior door panels. CUT SLOWLY. X-Acto knife is the best to use.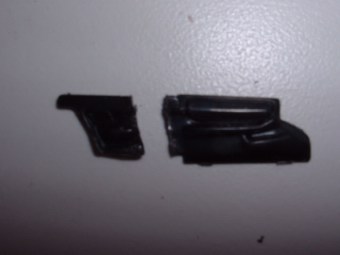 6) After the interior door panels are cut out sand the edge with some medium grit sand paper (400 grit).
7) Try to fit the doors back on to the car now. It might take some filling and moving.
8) Now find a small "Scissor Hinge" or "Pivot Hinge" for ataching the doors. Or make one out of plastic (excludes scissor doors)
9) The sides of the dash may need to be cut so the hinge will fit in it. This also goes for the interior door panels.
10) After you have your hinge glue your hinge on to the door then glue the interior panels on.
11) Attach the door honge to the car and you are done.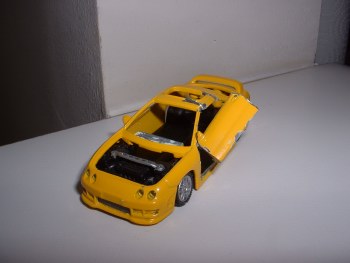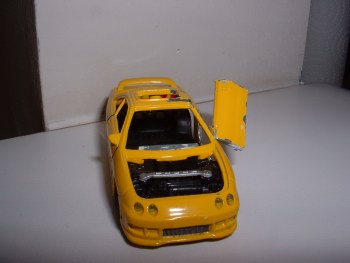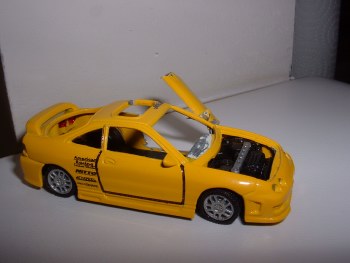 As you can tell mine still needs lots of sanding but this tutorial was in high demand so I got it out ASAP. I hope this helps, if you need any further informatin please contact me at excessboost@yahoo.com or on AIM at GTmike400